THERE AIN'T NO PARTY LIKE A BEAR TOWN PARTY!
Join us for the ultimate birthday party for children aged 7 and under. We have four different packages to suit all needs and budgets!
Parties are held during our play sessions at 9:30am, 12:15pm and 3.00pm.
. 
BOOK A BEAR TOWN PARTY TODAY
Get exclusive use of one of our beautifully decorated party rooms.
 Alongside entry to Bear Town at your chosen time, your party package will include:
– FREE downloadable Bear Town party invitations.
– Exclusive use of your own decorated party room.
– Reserved tables within the cafe.
– Two adults to accompany the birthday child.
– Free accompanying adult place for each child.
– Two free hot drinks for party planners.
– Unlimited squash for children.
– Bear Town party platters offering jam, ham and cheese sandwiches, crisps, sweet treat, veggie sticks and fresh fruit. *Dairy free and gluten free options available.
– Personalise your party room with up to 10 digital images (Must be provided minimum of 72 hours in advance).
– Bear Town Balloon for each child to take home at the end of the party.
– Yummy birthday cake, presented with a song and candles!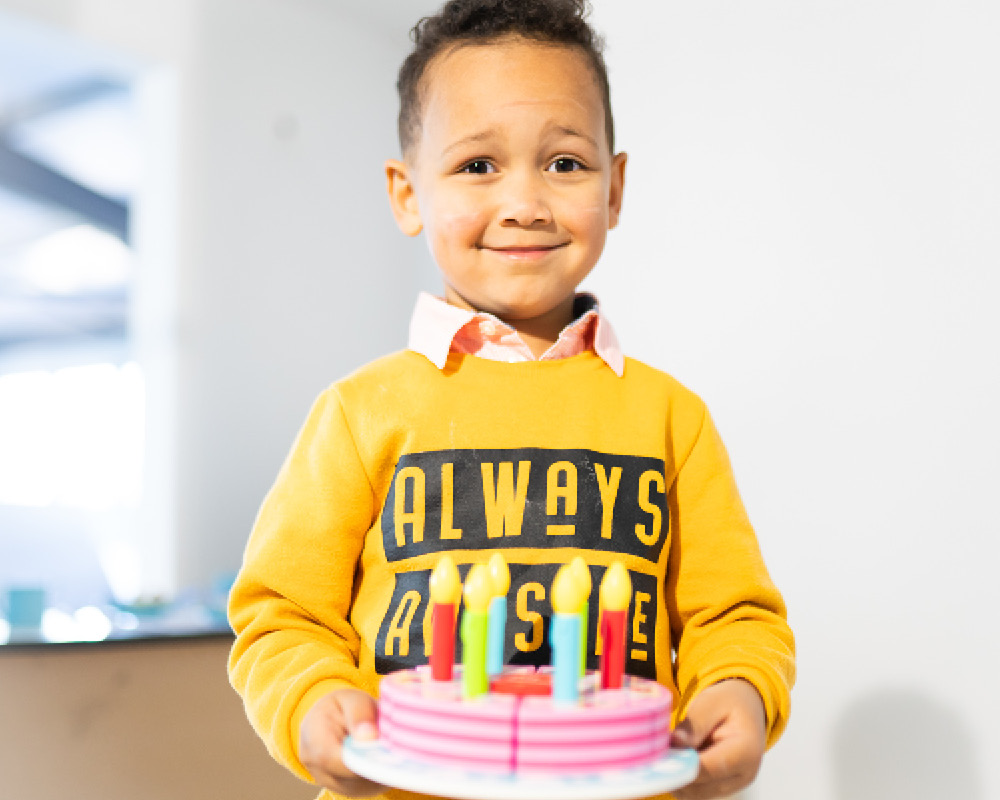 our parties!
We offer the following great value all inclusive packages:
All party packages include entry to Bear Town at your chosen session time*, you will have exclusive use of your own decorated party room.
We will reserve tables in our cafe for you to relax at whilst the children play in the town, here we will provide two hot drinks for the party planners and unlimited squash for the children.
Each child will be given a lunch bag containing a choice of sandwich, crisps, sweet treat, veggie sticks and fresh fruit accompanied by jugs of squash.
We will also provide a yummy birthday cake with candles and Bear Town balloons for the children to take home.
Children will enjoy 60 minutes of play in Bear Town followed by 60 minutes in their private party room, you can choose from the Disco Cave or Play Den. Time splits can be flexible.
The birthday child can bring two adults and each birthday guest can bring one adult, up to the maximum capacity.
Our birthday parties are fixed prices with a maximum capacity, so you don't need to let us know the guest number total or dietary requirements until 72 hours before your party, please email parties@beartown.co.uk
Send up to 10 digital photos using wetransfer.com to parties@beartown.co.uk 72 hours in advance.
Please advise party guests that if they wish to bring siblings (outside of the guest list) they will need to book a separate ticket in advance as sessions do sell out and due to capacity limits, will not be allowed in the party rooms.
Additional adults can attend for £2.00 payable on the day, but due to capacity will not be able to enter the party rooms.
*To ensure a safe and secure environment for our youngest explorers we limit the age of our child visitors to a maximum of 7 years old. Due to the suitability of the play environment we are unable to offer tickets to children aged 8-17 years. 
disco Cave
Up to a maximum of 15 children and
16 adults
£299
Party in the disco room which includes amazing disco lights, glitter ball and your very own choice of party music.
play den
Up to a maximum of 15 children and 
16 adults 
£299
Party in the Play Den where children can enjoy exclusive use of our Obie projector system offering a variety of exciting interactive games as well as party music.
MINI PARTY*
Up to a maximum of 8 children and 9 adults
£175
Join us for a smaller party on a weekday in the Disco Cave or Play Den.
*Weekdays, any session.
Term Time Only.
Excl. Bank Holidays.