The latest News and Events at Bear Town!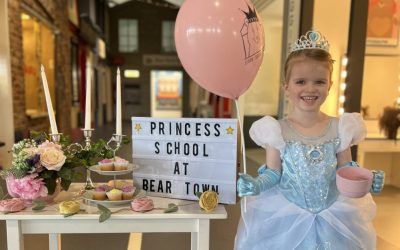 On Saturday 13th May, Ariel and Cinderella will be hosting an exclusive Princess School for all aspiring Princes and Princesses.
Guests will learn a whole host of Princess skills including singing, dancing, perfecting the royal wave, and more. Come dressed to impress!
read more
sign up to our newsletter!
Sign up to our newsletter to be the first to hear about our exciting Bear Town news and upcoming events.