Sense is Bear Town's chosen charity, offering support and awareness of the valuable work undertaken. Sarah Turpin, one of the amazing communication specialists at Sense talks us through importance of sensory adventures!

It's great to have been chosen as Bear Town's charity of the year – we couldn't be more pleased. We thought it would be nice for us to introduce ourselves and what we do with some sensory story telling. You'll also get some ideas for summer entertainment for the whole family! Ready?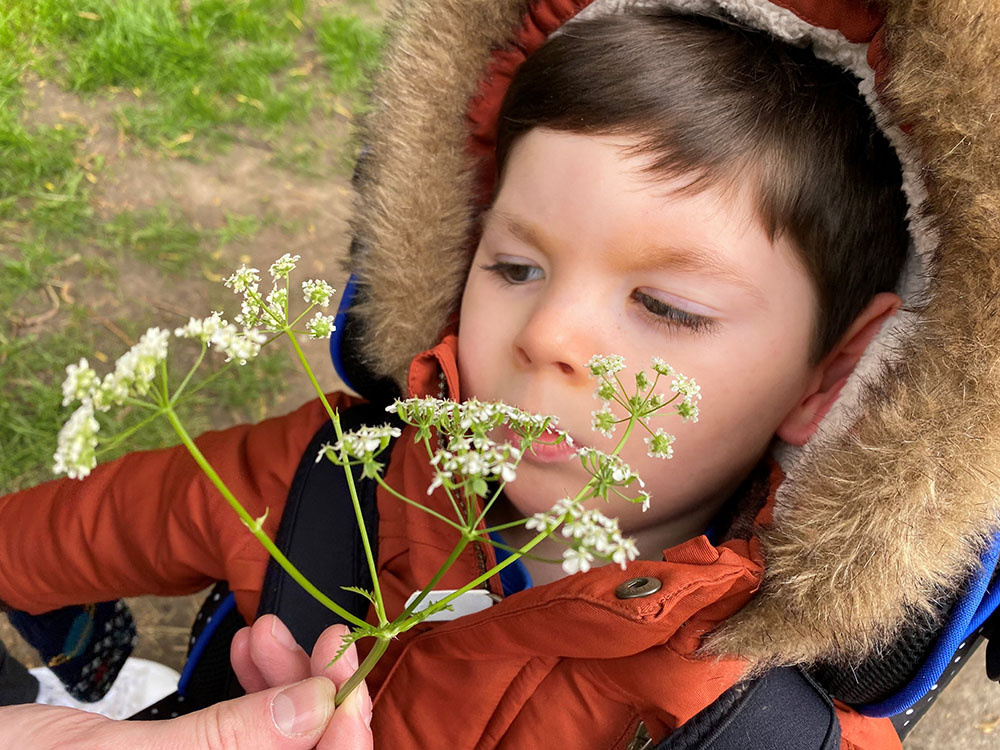 What is a sensory story?
When you tell a sensory story, you use sounds, textures and movements to illustrate every scene and character. You can really bring a story to life! It's a lot of fun and, as you create and experience your adventure together, you'll be developing essentials skills in your children.
Why sensory play is important
Play isn't just fun – it's crucial for a child's development, too. Sensory stories give children a new way to engage with their surroundings and communicate with others. For children with complex disabilities and vision or hearing impairments, this kind of stimulation is extra valuable.
Let's take We're Going on a Bear Hunt for example. https://www.youtube.com/watch?v=0gyI6ykDwds
Every sensory story can be crafted to your child, allowing the adventure and learning to happen at the right pace for them.
So, when you're going through the long wavy grass – swishy, swashy, swishy, swashy – think about what sensory props and experiences will be best. Can you go outside to smell and touch real grass? Or is it better to use a prop with gentle fronds, like pom-poms or fringed clothing?

Once you get into the swing of it, you can tell the story a number of times, with consistency. This repetition is great for cognitive development. It encourages anticipation and allows your child to express their wants.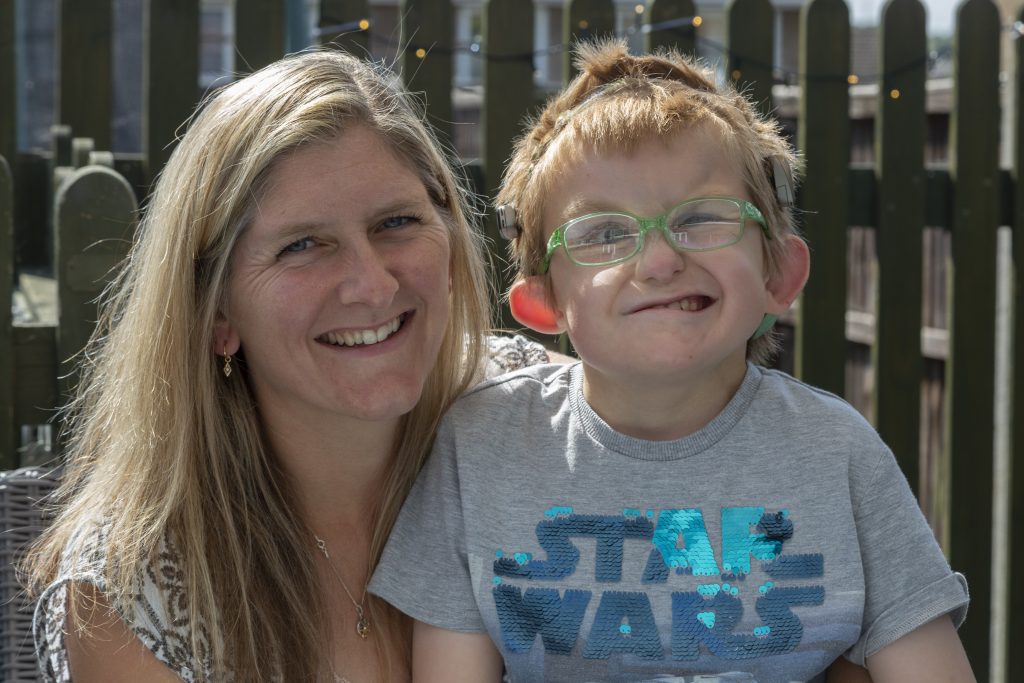 A sense of fun and inclusion for siblings
Siblings of children with complex disabilities need special reminders that they're just as important as their brother or sister. Part of this is ensuring that family activities have just as much in it for them as for their sibling. We want all carers to know their individual value.
Because there are no rules around what a sensory story can and cannot be, they're perfect for siblings too. It's an excuse for exploring outdoors, doing arts and crafts, or cooking something they love.
That means that when you're facing the thick, oozy mud – squelch, squerch, squelch, squerch – they can go all out on the messy play. Can you create a muddy spot outside for some shoes-off squelching? Or make up some gloopy chocolate cake mixture for them to stir?
What a beautiful day!
Mum, dad, going on a bear hunt has something to offer you too. The summer holidays are full-on and finding a moment to yourself can be hard. Why not build a treat into your sensory story?
Sometimes it's as easy as getting out of the house for an afternoon. Take your bear hunting party out to a grassy or woodland spot. If you can sit down somewhere while the kids run around exploring, perfect. If you don't live near any deep cold rivers – splash splosh, splash splosh – why not fill up some buckets with cold water to rest your feet in? you'll be sticking to script while getting some cool relief!
If indoors is less stressful, can you settle everyone down for some quite arts and crafts? Get the family ready for the swirling, whirling snowstorm – hooo wooo, hooo wooo! You can all sit down to can cut out and decorate some paper snowflakes. This is a low-cost craft, all you need is paper, scissors and maybe some cotton wool for the fluffy snowy texture.
We hope you enjoy your sensory adventure! For more information on Sense, you can visit sense.org.uk/

Bear Town is hosting a Charity Day on Wednesday 17th August with £10 from each ticket sale donated to Sense. Read more.
The next SEND session is being held at Bear Town at 3:00pm on Wednesday 31st August. Book now. These sessions have been specifically set up for SEND explorers. To achieve this, we have lowered our capacity which will reduce overall noise and the volume of people within these sessions. Siblings are welcome, we just ask that they are considerate to our SEND explorers.