Hello, I'm Bethan, the mummy behind Little Devon.  When on maternity leave, I got frustrated that it was difficult to find local baby classes and great places to go with little ones, apart from by the mummy grapevine, so I created Little Devon – a digital place dedicated to shouting out about the best things in Devon to do with our little ones and a growing community of parents who meet at Little Devon events.  On the website there's a classes & groups page, lovely walks, days out inspiration, and events aimed at getting a community of parents together and doing things a little bit different or special! Basically, things that I've enjoyed with my Little Ones.
Those last few days of work are behind you and all the well wishers with their 'enjoy your "time off"' are done. You're as prepared as you can be for the birth and it happens, but what then? Our bundle of joy is handed over and we're supposed to know what to do! For a whole year!? As a mum to two little ones, I've been there, so I thought I'd put together some hopefully helpful tips and things that I loved for making the most of maternity and paternity leave here in Devon.
Find Your Tribe
Now I hate that phrase but, for me, it really is the make or break of a great parental leave. Having those friends that make you laugh and you can message during night feeds and have an answer while the rest of the world is still sleeping makes you realise that you're all 'in it together' – and we all need that in those long, long nights… and days! I love my mum group and 6 years on we still meet up, giggle, constantly talk about our babies and overshare! Where to find your tribe? Antenatal classes, Baby & toddler classes or groups, Peanut app, a shout out on a local Facebook group, Instagram, local what's on events. Sometimes it's easy, sometimes it's hard and massively out of your comfort zone, but it's so worth it. Find that gang that you can text at 3am or 3pm and have a laugh together!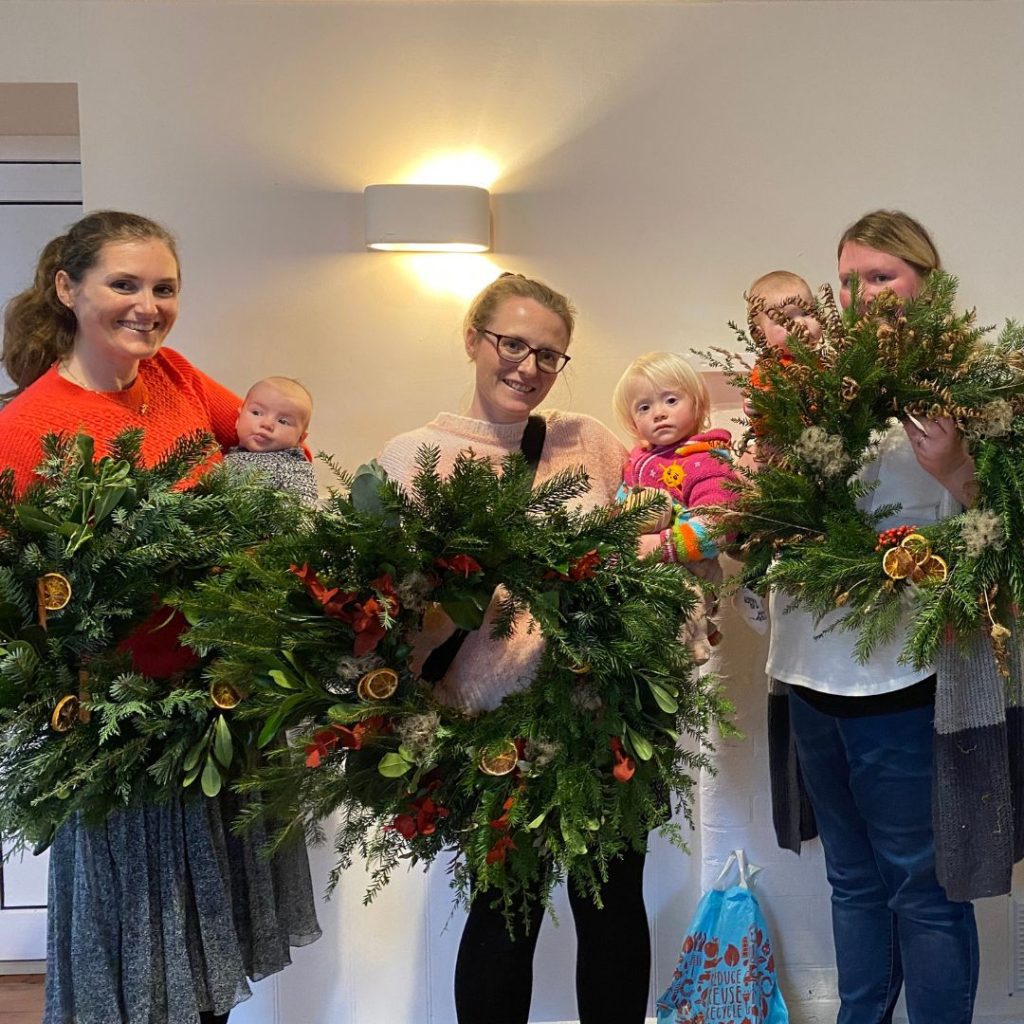 Explore Outside
I love a walk in nature. And I love that maternity leave gave me the opportunity to explore more of our glorious county of Devon. If you can do that sling or pop the little one in the pram and get out with your baby or toddler, the happy hormones that a sunny walk can give you might be just the ticket. Podcasts are great to listen to – local mum Emma shares all on Mum Talk Podcast and the comedy duo who have me in fits of laughter are Parenting Hell. Little Devon Walking group or Blaze Trails are great groups to be a part of. Our little ones generally love the world around us too – and for me snapping a few pics of my children throughout the seasons – in the daffodils, the bluebells, and the autumnal leaves – is just gorgeous. Here we're lucky to have the beach, the moors, the towns. I always had a free red coat tour of Exeter on my list, but still haven't got round to doing it!
Join Classes
Baby and toddler classes are plentiful and are good fun, including Bear Town's own Baby Bears, Boogie Bears, Toddler Time as well as their Free New Parent Meet up group.  They are a great opportunity to have a concentrated time bonding with your little one and not get distracted by all the jobs that need doing at home.  They are also a good way to meet other parents and make friends – ask if some fancy a coffee after the class.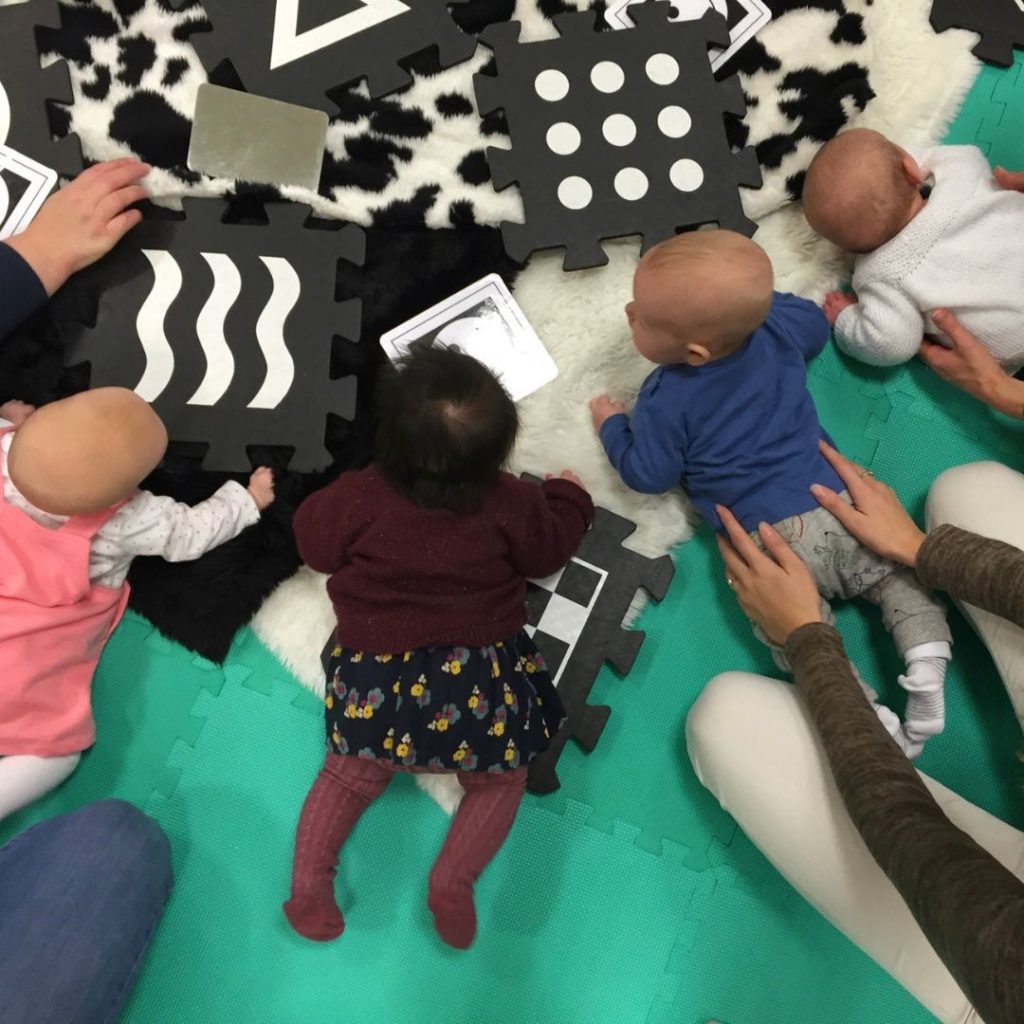 Have Great Days Out
With so many to choose from there's enough to fill your maternity leave and more. But realistically we know that it's like children and books – you'll do the same one over and over because you love them! There's all sorts from free, simple trips to the park (mix it up using the app PlaygroundBuddy to find new ones wherever you are) to café/farm shop visits which have great play areas for toddlers all for the price of a coffee or lunch. You could also go for a fab toddler morning or afternoon play such as Bear Town or try a full-on, day-long attraction. There's something for everyone, every mood and every energy level!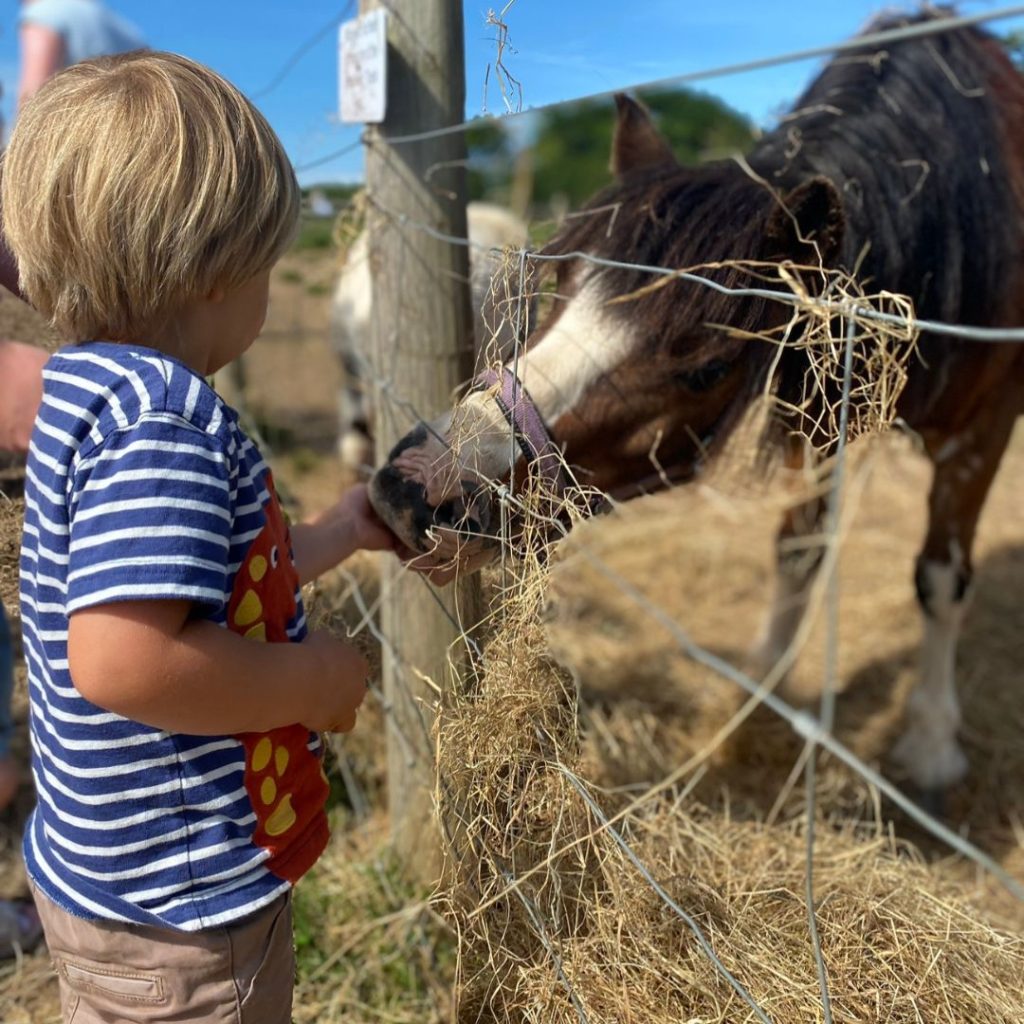 Get The Support You Need
Getting to grips with parenthood takes time and is different for us all – there's no one right way. There's no denying that looking after this new bundle of joy is hard. So hard. If you need support then remember it is out there. Here are some starting points: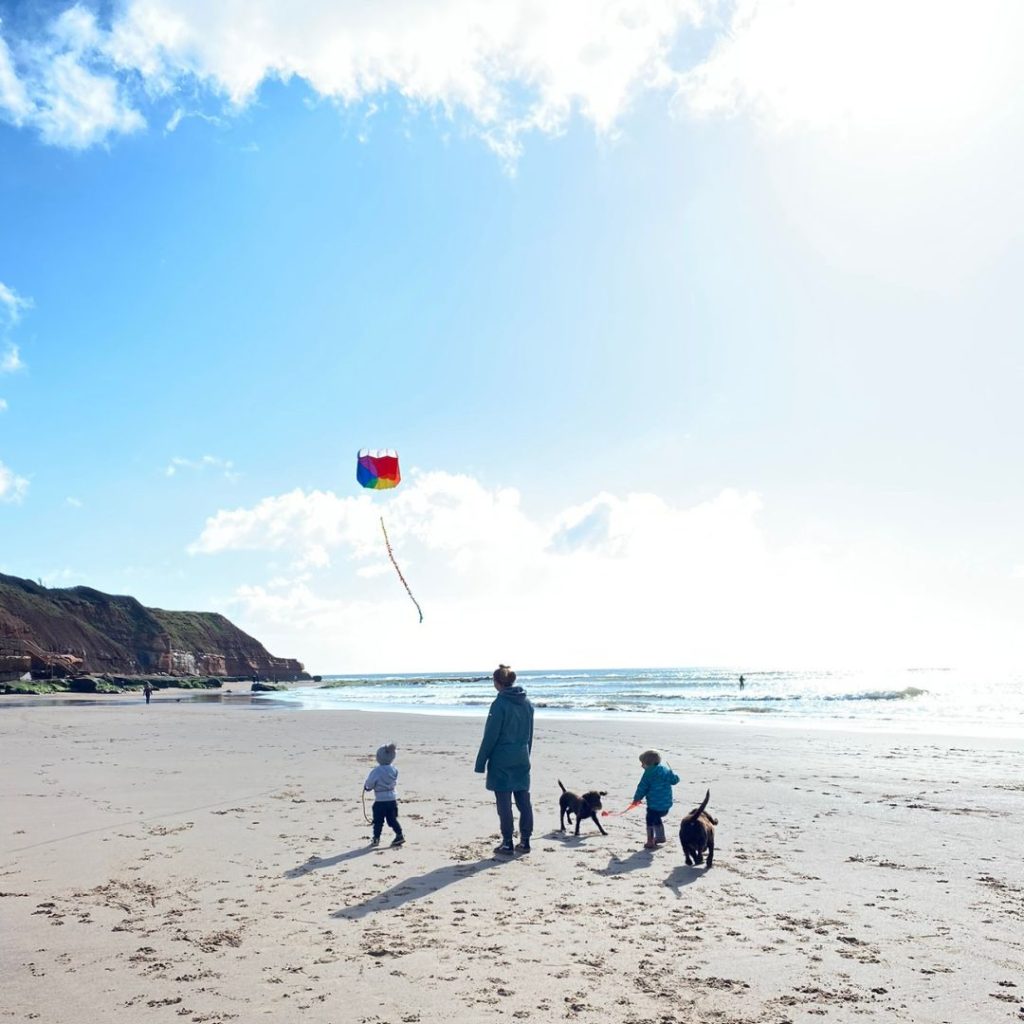 Make Time For You
This is the hardest one if you're anything like me, but really it should be our top priority. As they say 'you can't pour from an empty cup' so do what makes you feel good, and say no to those things that don't. If childcare is an obstacle, there are more events popping up which are aimed at parents while babies and toddlers have toys to play with at the same time. Whether that's going to the cinema to see a latest release at a special baby-friendly showing, or a crafting workshop, a photoshoot, or brunch event that are all baby or toddler friendly.
I hope that this has given you some new ideas to try.  I'm constantly exploring Devon and sharing great places to go with Little Ones, so do come say hi and follow over on Instagram or Facebook – LittleDevonMagazine – and check out the website LittleDevon.co.uk.