Bear Town is calling all superheroes for our first ever SUPERHERO School!
Batman and Wonder Woman will be hosting BearTown's first ever Superhero School. Visitors will learn all the best Superhero moves and undertake a special mission within the Town
This being Bear Town, this is an event you will not want to miss! Visitors can choose from one of our three, two hour session times, 9:30am, 12:15pm and 3:00pm
After successfully completing their Superhero School Diploma all children with receive a graduation certificate and special gift from a superhero with lots of great photo opportunities before the Superheroes depart.
All graduates will then be cordially invited to enjoy a feast with all the other aspiring Superheroes. All graduates will receive a wonderful memento at the end of their session so they can always remember their special visit.  
come dressed as your favourite superhero!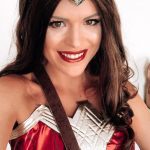 Child Tickets £25.95
These tickets are for children aged 1-7 years and include entry to Bear Town, meet and greet with both superheroes, Superhero School Activities, Superhero School Graduation certificate and gift, feast with all of the other aspiring superheroes in attendance. The feast will include a delicious selection of party food and cups of squash and a gift to take home to remember their special visit.
All children will be seated together on a themed long table in the cafe area for their feast.
under 12 month TICKET
This free ticket is for children UNDER 12 months, they will not be included in any of the Superhero School activities or in the feast. If they would like to be included please purchase a child ticket.
Adult Tickets £6.95
Tickets include a hot drink of your choice and cupcake, vegan and gluten free alternatives will be available. Please include any dietary requirements when prompted during booking.